Fluffy and tangy cheesecakes
Topped with fresh, wonderfully sweet strawberries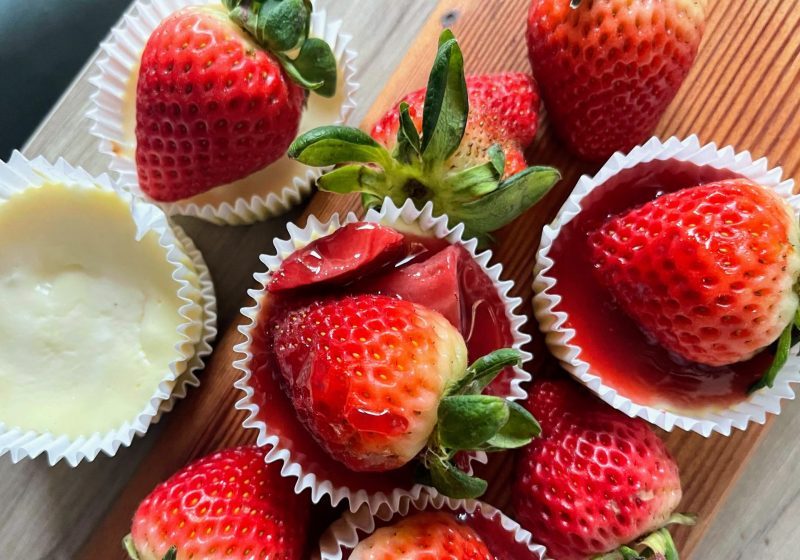 ---
These minis are amazingly decadent and won't ruin your diet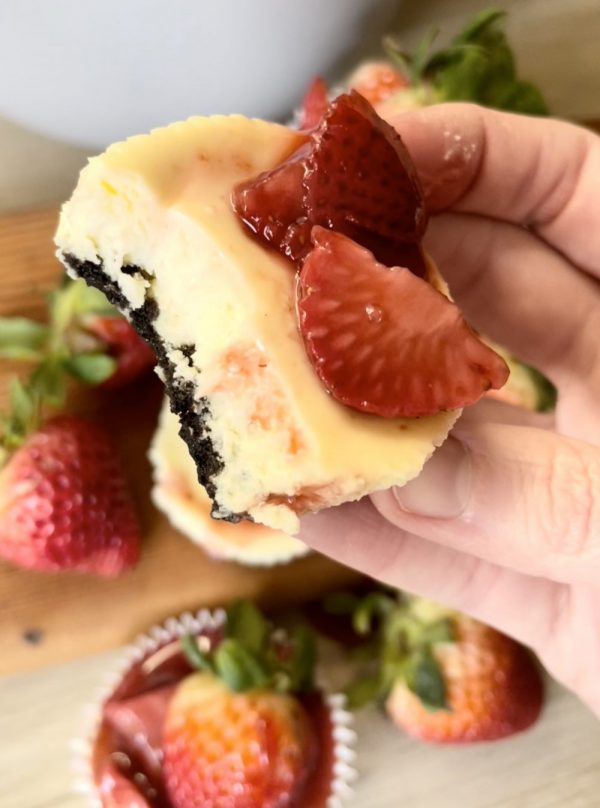 Light and velvety
Pair with any topping
Oreo crust is always a win
Can be made gluten free
---
What you need
Mini Cheesecakes
8 oz of cream cheese, room temp
1/4 cup granulated sugar
1/4 cup sour cream
1/2 tsp of pure vanilla extract
1 tsp lemon juice (fresh preferred)
1 egg, room temp
8 oreos crushed
Fresh Strawberry Topping
---
What to do
1.
Preheat your
oven to 350 degrees
. Place 7-8 cupcake liners in your muffin tin. Note: This recipe is for a small batch, but you can easily double this recipe (see helpful tips below)
2.
Sprinkle a tsp of
crushed oreos
into each liner.
3.
Using a stand mixer with paddle attachment or a hand mixer, beat the cream cheese and sugar on medium/high speed until the mix is thoroughly combined and there are no lumps of cream cheese (this can take a minute or two). Then add your
sour cream, lemon juice and vanilla extract
. Cream until everything is combined. Then add your egg, mix slow until everything is just combined.
Note: Do not overmix!
4.
Using an ice cream scoop, add a scoop of cream cheese batter to each cupcake liner. I like to tap the pan on the counter after I have divided the batter evenly. this evens out the cream cheese mix in the pan and
releases all the air bubbles
.
5.
Bake for about 15-17 minutes
. You want your centers jiggly (lol, some of us already have jiggly centers!) and your edges set. Remove from oven and cool until the cheesecakes are at room temperature. The chill in fridge for at least 3 hours, overnight preferred.
6.
For the strawberry topping, slice your strawberries into whatever desired size. Then place in a medium sauce pan with
sugar and lemon zest
on medium heat.
7.
Stir your cornstarch, water and lemon juice in a small bowl and then add to your saucepan. Bring mix to a boil and
cook for 2-3 min
.
8.
Remove from heat, add your vanilla and then let your sauce come to room temperature. Then chill the sauce for at least
2 hours
before topping your cheesecakes!
Note
These cheesecakes last up to
4 days in the fridge
. You can absolutely freeze them too- but use an airtight container or a sealed ziplock bag with most of the air taken out!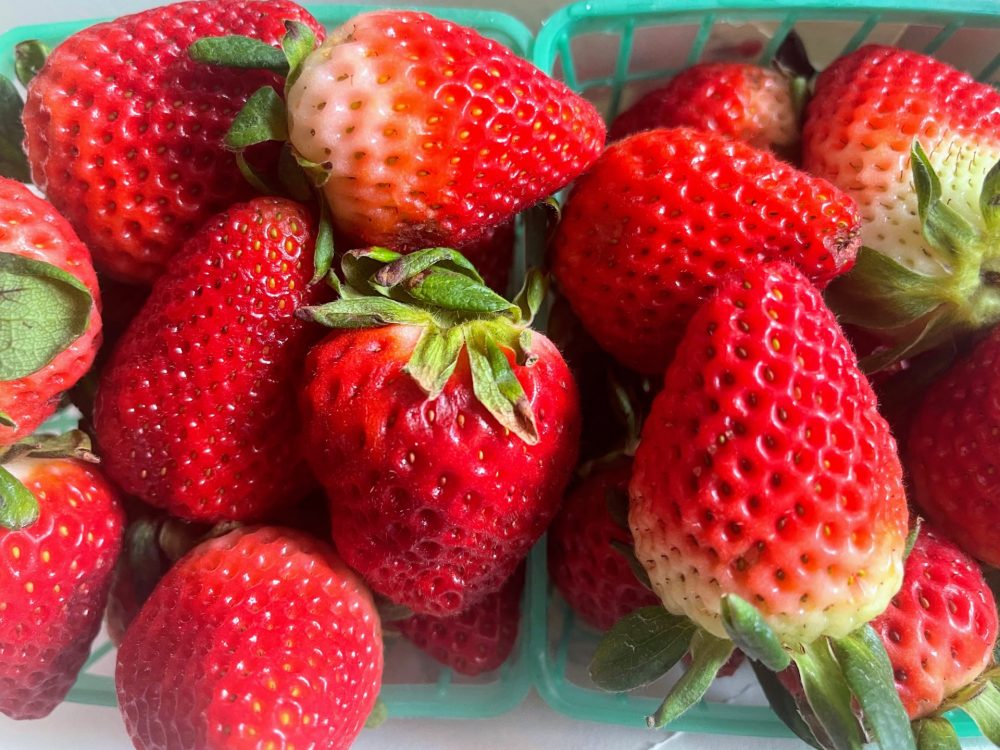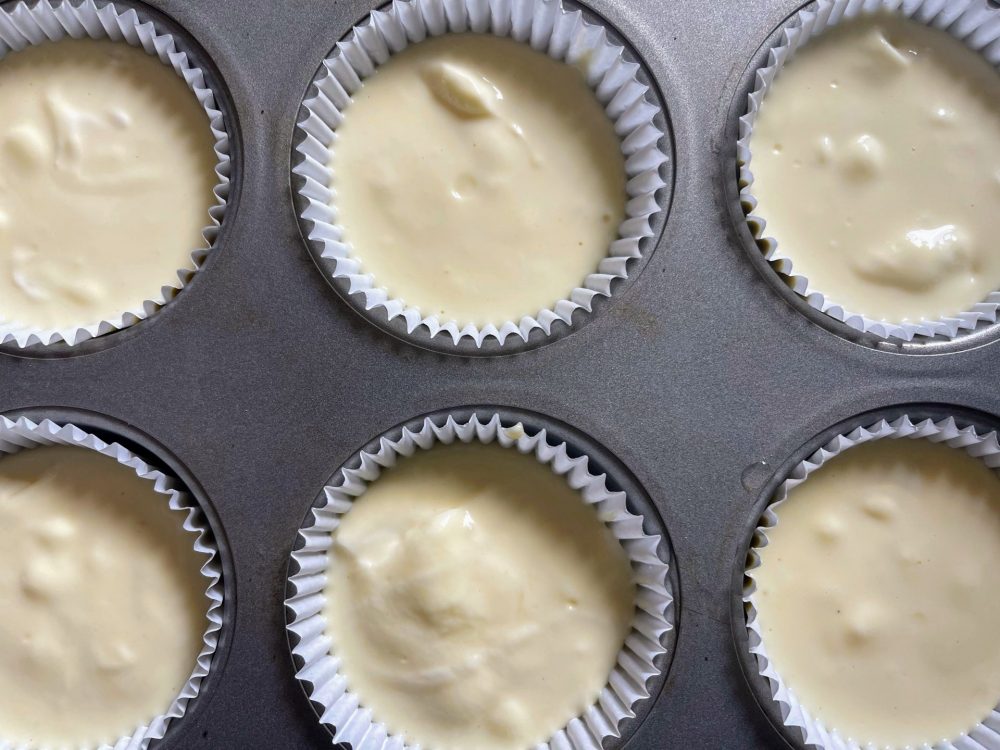 ---
Helpful tips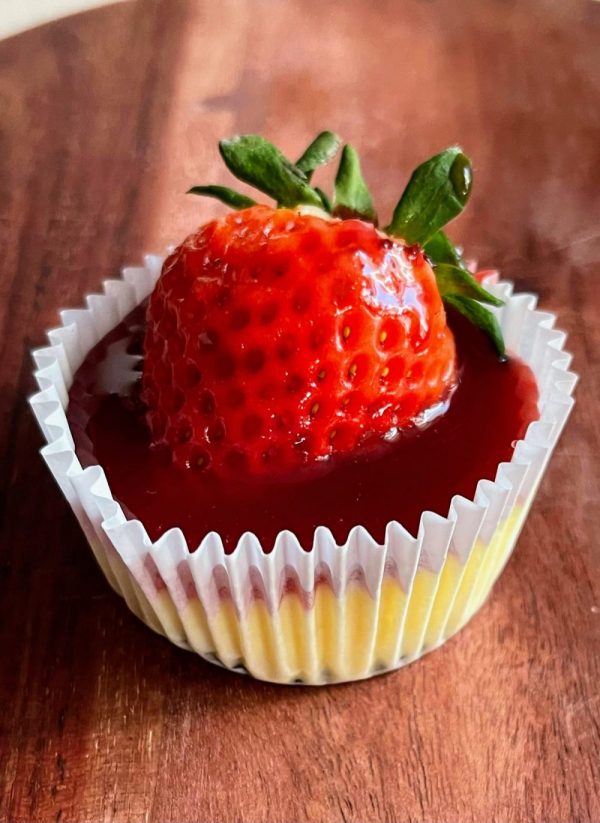 Here are some important Pro tips by Maude
Room temp ingredients are critical to making the smoothest, most velvety cheesecakes. Do not skip this step!
Use real lemon juice in this recipe. Noneathat fake stuff that they sell in plastic lemons!
You can absolutely double this recipe. I have done it many times and the final product turns out fantastic.
If you are looking for a gluten free option, try gf oreos, they are magical, and don't alter the taste of the cheesecakes!
Try to always use cupcake liners. Otherwise, digging the cheesecakes out of the muffin tin could result in frustration and broken cheesecakes 🙁 We dont want sad cheesecakes!
---