This classic french dessert
is taking a tropical vacation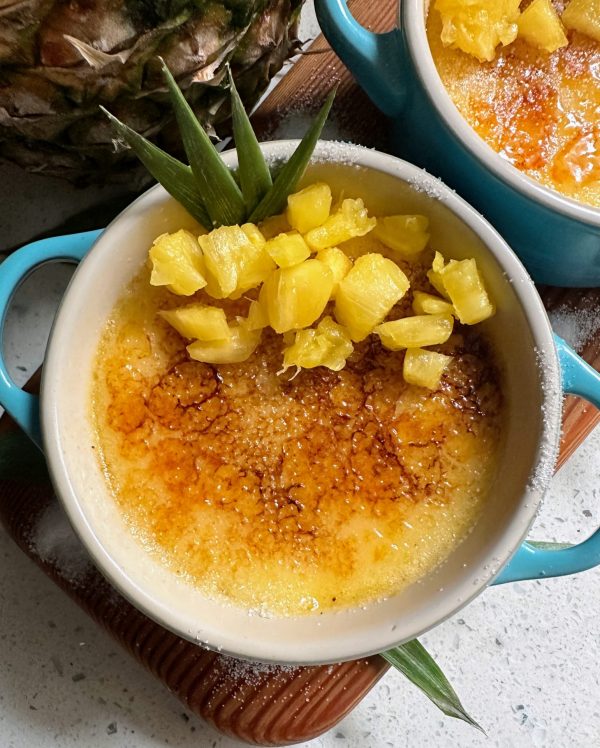 ---
What you need
Pineapple Creme Brulee
3/4 cup chopped pineapple
1/4 cup sugar
1 cup heavy cream
1/2 vanilla bean
4 egg yolks
pinch of salt
2 tbsp sugar for torching


---
What to do
1.
Chop pineapple into smaller chunks, then pulse in the food processer until pineapple is
blended and almost liquid form
(there will still be chunks, thats ok!)
2.
Over medium heat, place pineapple, vanilla bean and cream in a medium saucepan. Let the mix come to a low simmer (dont let the mix boil too aggressively, we are looking for a low simmer!).
Cook for about 10 minutes
, then turn off the heat and let the mix set for about 10-15 min. Pour your mix over a mesh strainer and into another bowl.
3.
Preheat your
oven to 325 degrees
. Place your eggs, sugar and salt into a bowl and mix until combined.
4.
Then slowly
pour your strained cream mix into your egg yolk
mix. Whisk constantly until everything is incorporated (*see notes below).
5.
Pour your creme brulee mix into medium size ramekins (or one large one). I used
two cute little cocotte's by le creuset
(you can get them off of
amazon
, they are so versatile!). Bake for 30 minutes. The middle of the cremes will still be jiggily, that is a good thing! Let your cremes cool and then refrigerate for 2 hours – overnight!
6.
When ready to eat,
place 1-2 tbsp of sugar on each of your cremes
. Use a blow torch to get that crispy crunchy topping. (*see note below) And then bon appetit!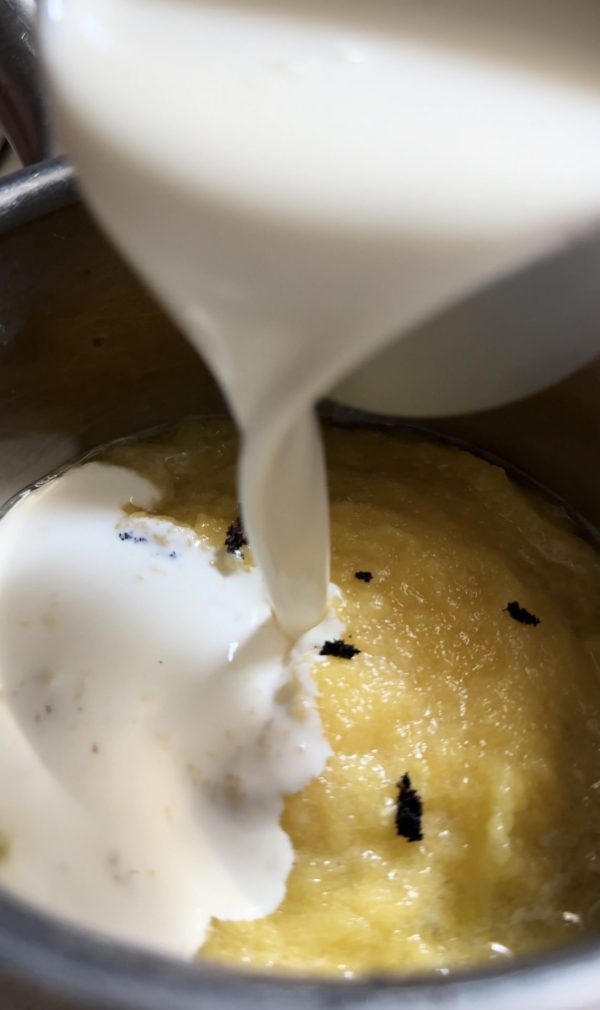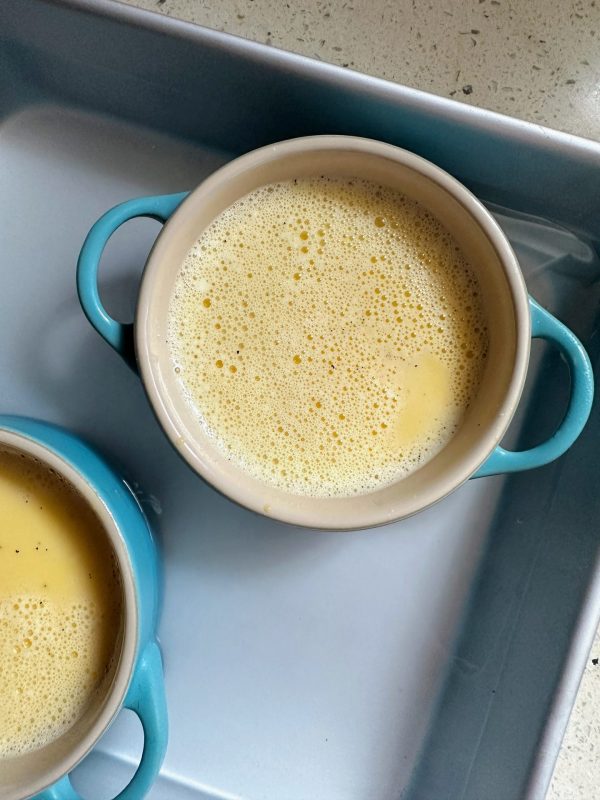 ---
Helpful tips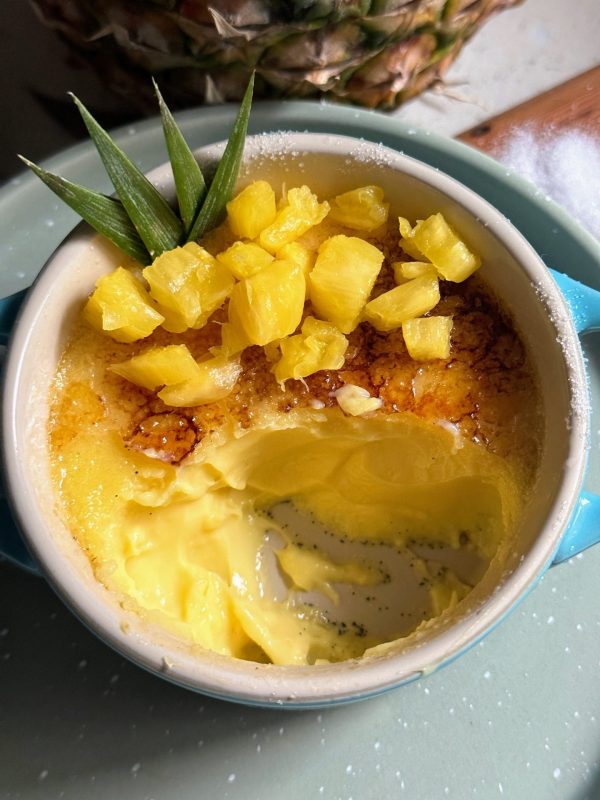 Here are some important Pro tips by Maude
This recipe is incredibly easy and versatile! You could easily swap pineapple out and use strawberries, mango, raspberries, whatever your heart desires!
When pouring your warm creme into your egg yolks, its important to pour slowly and whisk constantly. This is called tempering, and we temper the eggs (whisk! whisk!) so that the eggs dont scramble from the warm creme.
When torching your sugar, I use the highest setting and get my torch pretty close to the sugar. After a few failed attempts at torching, I realized you have to get pretty darn close to the sugar to burn it and you will actually see flames. Thats ok! Keep going, even if you see a little smoke.You can buy a torch off amazon, and dont forget to buy the butane as well!
---