---
Childhood memories in every bite.
You can now make your favorite after school treat at home!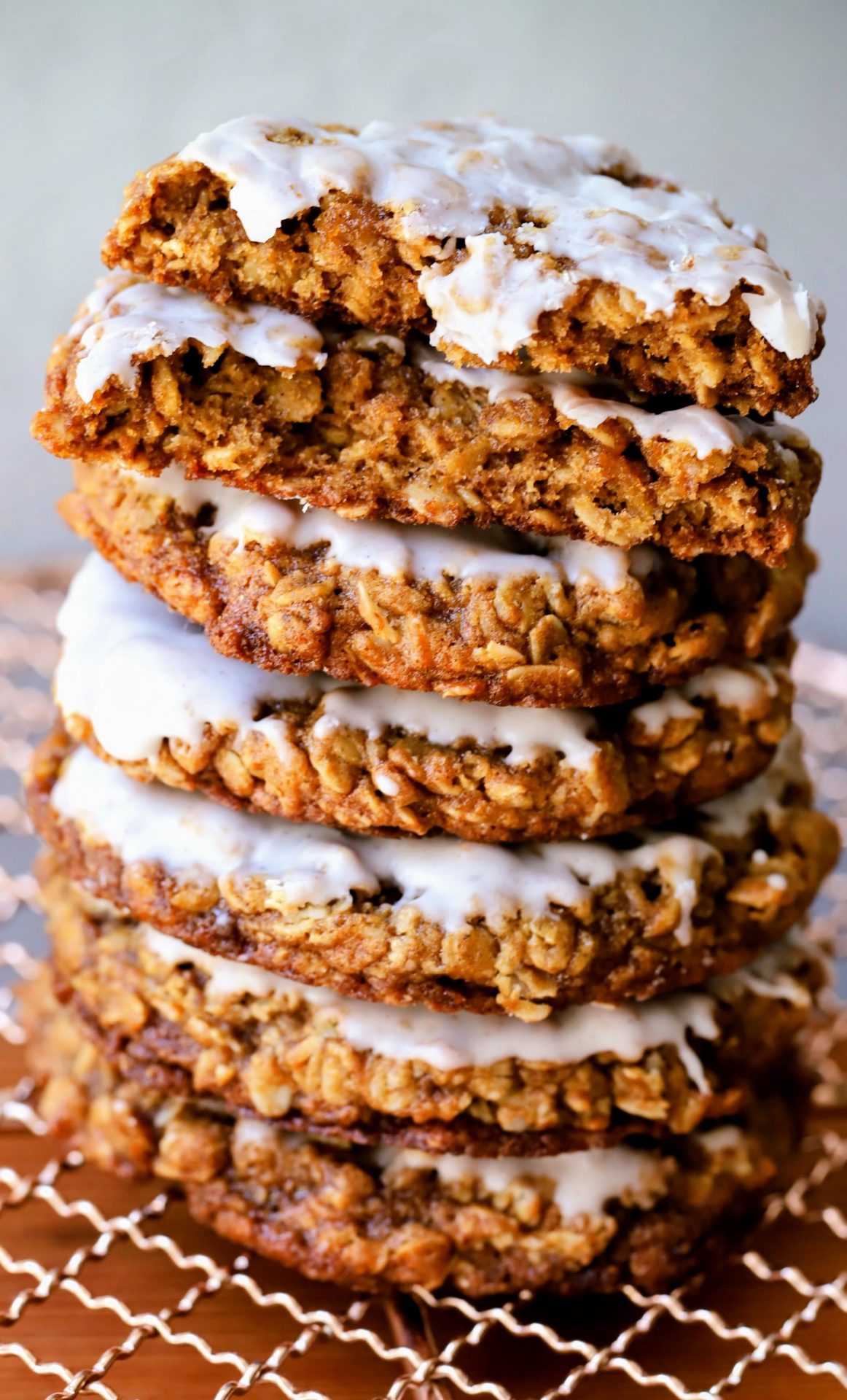 ---
Why does everyone love oatmeal cookies
Childhood memories in every bite
They are chewy, and a little spicy
They are a perfect snack or dessert
---
What you need
Oatmeal Cookies
3/4 cup butter, room temp
1/4 cup of shortening
1 cup of packed brown sugar
2 large eggs, room temp
2 tbsp of molasses
1 tsp of vanilla
1 1/2 cup of flour
1 tsp of baking soda
1 1/2 tsp of cinnamon
1/8 tsp of cloves or allspice (*see note)
1/2 tsp of salt
3 cups of quick oats
Pumpkin Spice Glaze
2 cups powdered sugar
splash of vanilla extract
1 1/2 tbsp milk
1/4 – 1/2 tsp pumpkin spice
---
What to do
1. For the oatmeal cookies, using a stand mixer (or hand mixer), with a paddle attachment, beat butter and shortening on medium speed until combined.
2. Add the sugar, beat until fluffy, about 1 -2 minutes.
3. Add molasses and vanilla, mix well. Add eggs one at a time. Beat on low until just combined.
4. Sift in dry ingredient and mix until just combined. At this stage I mix everything by hand so I don't overwork the cookie dough.
5. After mixing, I like to scoop my cookies with an ice cream scoop onto parchment paper and refrigerate them for 24 hrs, but you can bake right away. Bake at 350 degrees for about 8-10 min. This recipe makes about 15-18 cookies depending on size.
6. For the glaze, mix all ingredients (add one tbsp of milk at a time) in a medium size bowl. We are looking for a thick, yet runny consistency. If you get a spoonful of the glaze and hold it above the bowl about 6 inches, the icing should run right off the spoon with a fair amount of ease.
7. To glaze the cookies, dip the top of each cookie in the glaze. You can hold the bottom of the cookie as you dip the top! Then place the dipped cookies on a cooling rack or parchment paper to dry/rest for about an hour. Keep stored at room temperature for about 2-3 days. You can also store the cookies in the fridge if you like them chilled. Serve with milk or coffee and enjoy!!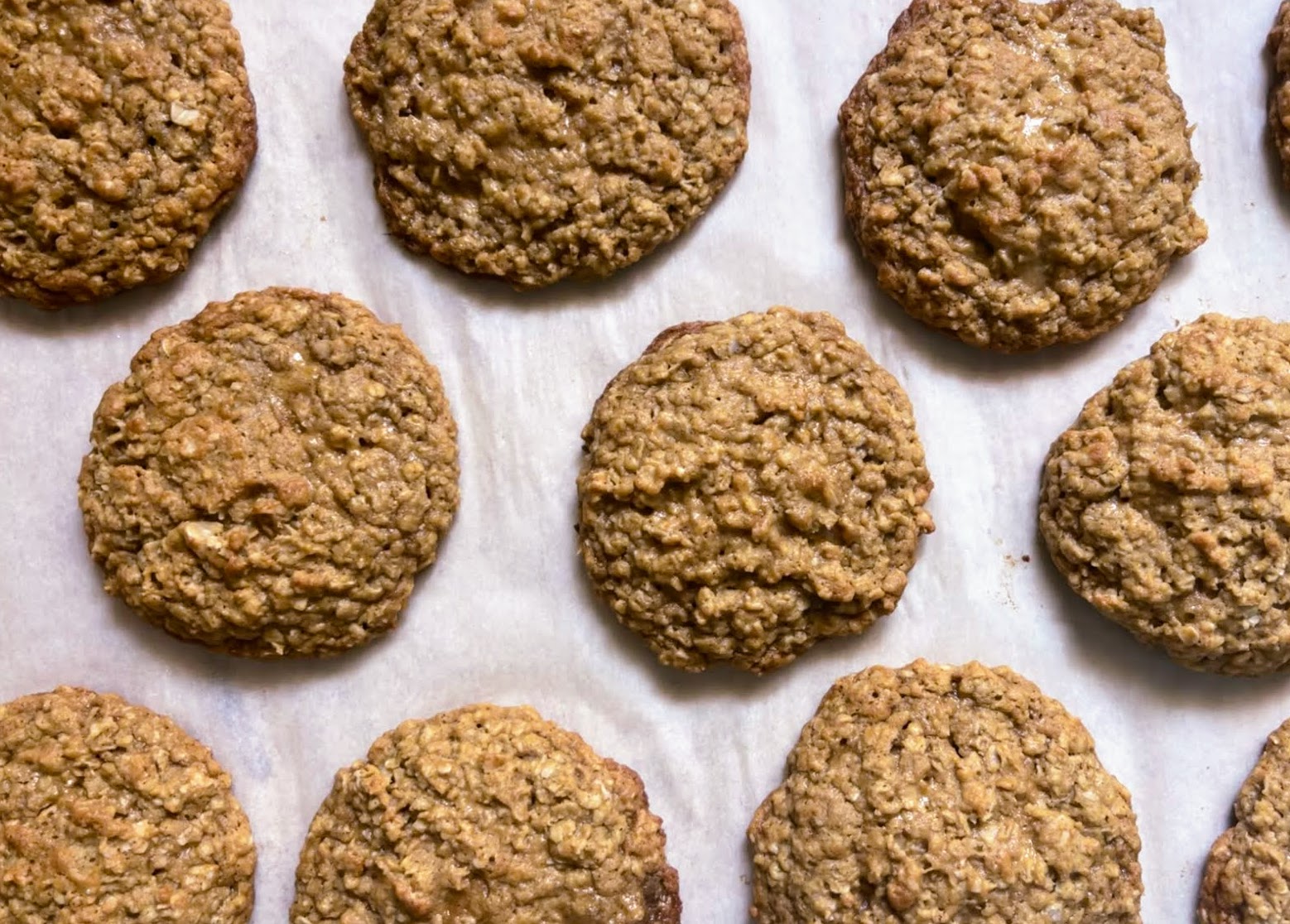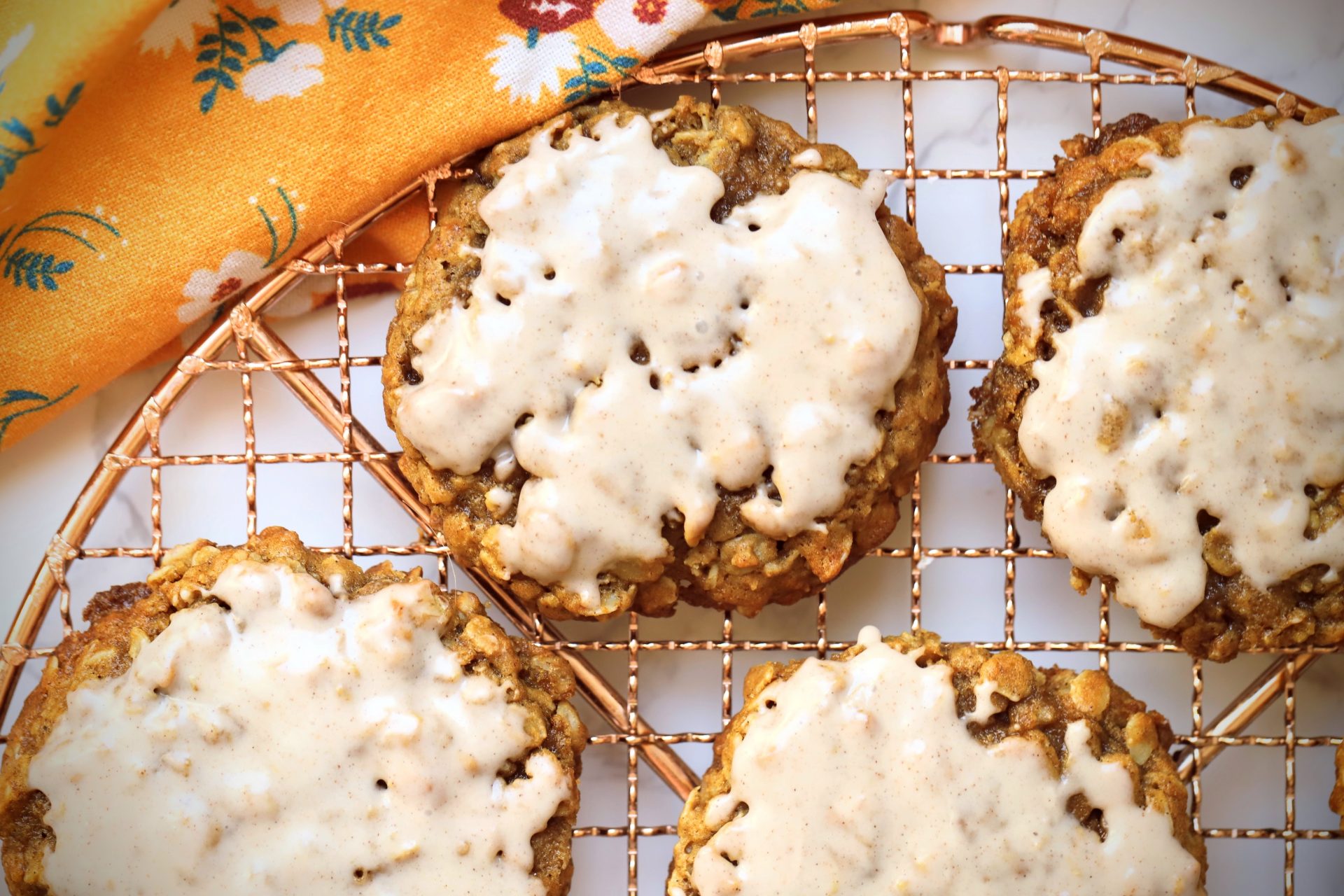 ---
Helpful tips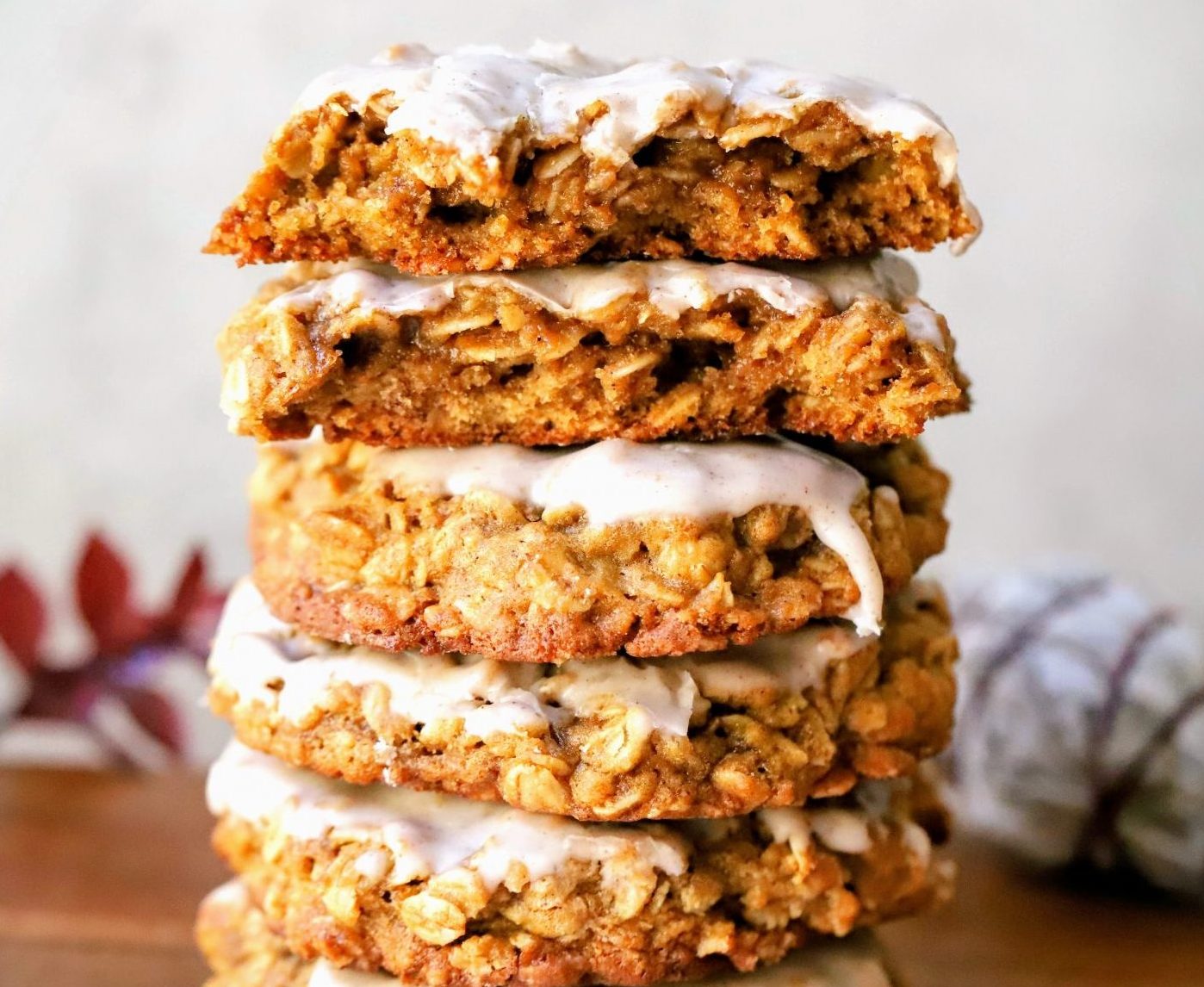 Here are some important Pro tips by Maude
Chilling the dough overnight is worth the wait. Cookies have time to absorb the flour, and mesh the flavors. Your result will be an extra chewy, flavorful and delicious cookie!
Bake time can vary depending on your oven. When in doubt, under baked your cookies and you can also return them to the oven if needed. How to know the cookies are perfectly done? Edges are crispy and slightly golden brown and tops look underdone.
I love an all butter cookie, however, using shortening with butter will help these cookies maintain freshness over a couple of days. Especially in the fridge!
Ingredients are best to work with when they are at room temp.
---