Got that gorgeous and glossy icing
With that tender, buttery cookie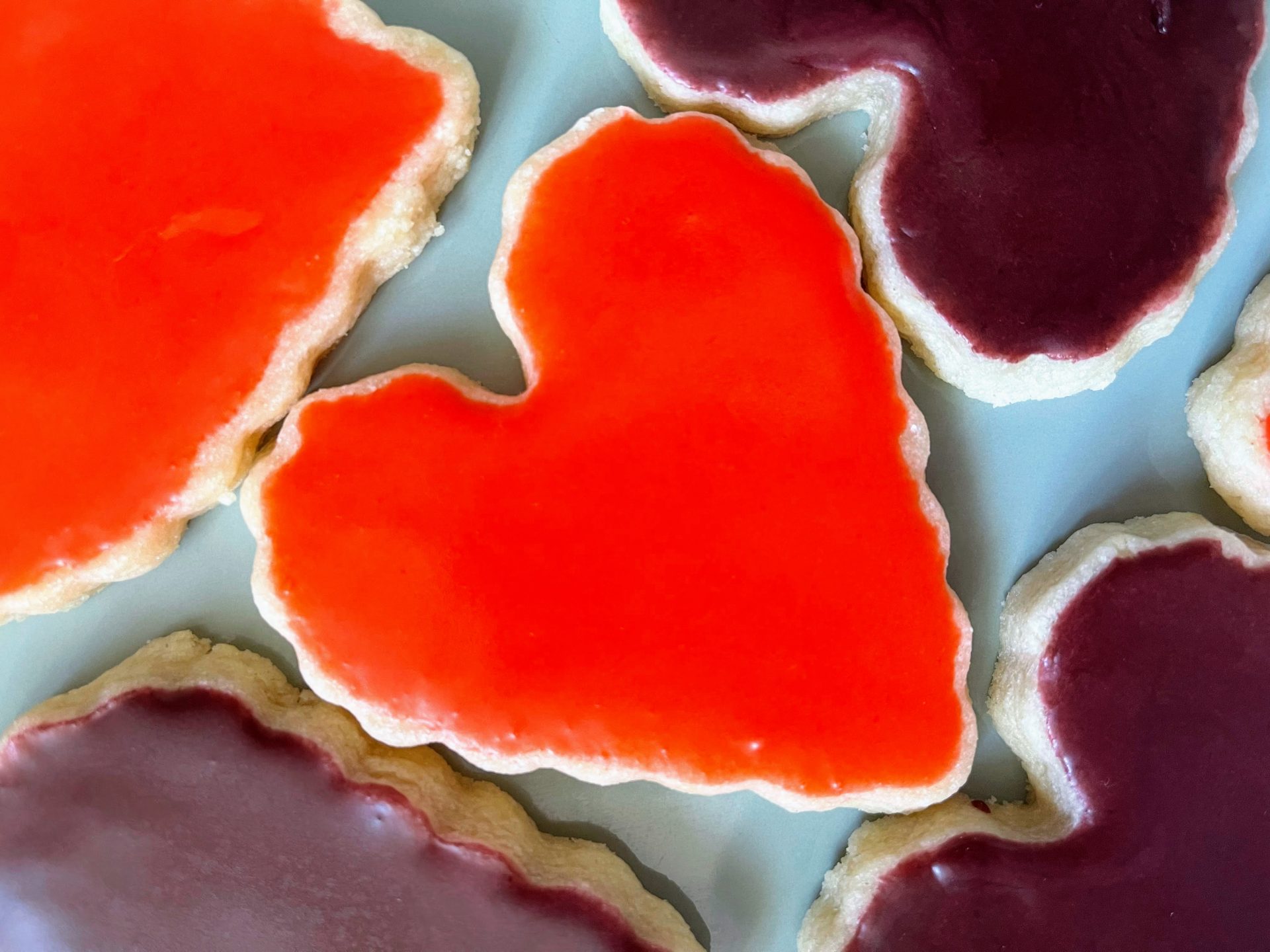 ---
Sugar Cookies with Royal Icing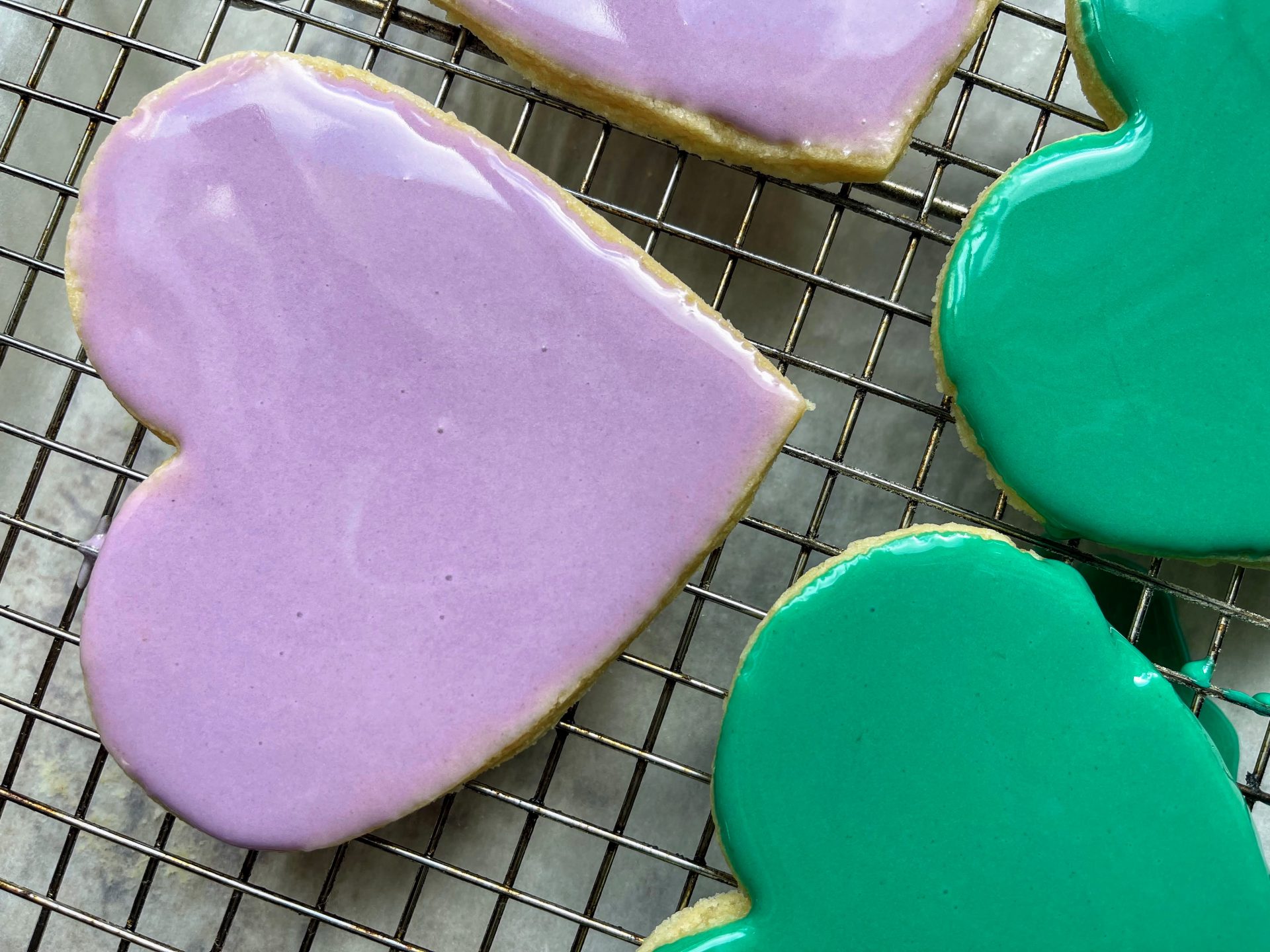 They are like really, really pretty
And they taste heavenly
They are soft, sweet and little chewy
Should be served cold, like an ice queen
---
What you need
Cookies
1/2 cup butter
1 cup sugar
2 cups flour
1/2 tsp baking powder
1/4 tsp salt
1 egg
1 tsp vanilla extract
1/2 tsp almond extract
1/2 tsp baking soda
Royal Icing
1 heaping cup powdered sugar
1/2 tsp lemon extract
1/2 tsp almond extract/li>
1 tsp meringue powder/li>
Pinch of salt
2 tbsp of water
---
What to do
1.
For the cookies,
mix flour, baking powder and salt
together in a large bowl- set aside.
2.
Using a stand mixer with paddle attachment, beat your sugar and butter for
about 3 minutes
until light in color and fluffy.
3.
Sift all dry ingredients
into the bowl. I like to run the mixer on low for about 4 seconds and then use a
spatula to fully incorporate everything
.
4.
Lay out saran or plastic wrap on your counter and plop your cookie dough onto the wrap. Place another piece of saran wrap on top of the dough and form everything into a disc.
Refrigerate for at least 2 hours
, I like to chill my dough overnight.
5.
When ready to bake, preheat oven to 350 degrees. Remove your dough from fridge and let if set on the counter for about 30 min, maybe an hour depending on the temperature in your kitchen. Sprinkle flour on your counter (or a large board) and roll
out your dough to about 1/2 inch thick
. Using cookie cutters, cut dough into desired shapes. Place your shapes on a cookie sheet lined with parchment paper. Chill for about 20 min before baking.
6. Bake for 8-9 minutes
. Cookies should not brown and
should look slightly under baked
. Thats ok! Thats what makes them tender and delicious later. After about 3-5 min of cooling, using a spatula, transfer the cookies to a wire rack.
7.
For your
royal icing
, place all ingredients in a medium size bowl and whisk thoroughly with a fork or small whisk. I've found that results are the same if you add ingredients all at once to your bowl. Just mix well so there are no lumps. Separate icing into individual bowls if using various food gels. Note: I use only one food gel drop, thats all you need! Icing will be runny!
8.
To ice your cookies, take a tablespoon and scoop up some icing. Spoon the icing onto one cookie and then use the
back of the spoon to smooth the icing
. You can use a toothpick for those tough, small corners of the cookies or to pop any air bubbles.
9.
Once you have iced your cookies, PLEASE!
let them dry for at least one hour
. Do not move them or they will crack, and that will be tragic! Once they are totally dry, I like to chill my cookies in the fridge. They stay fresh in the fridge for about 4 or 5 days.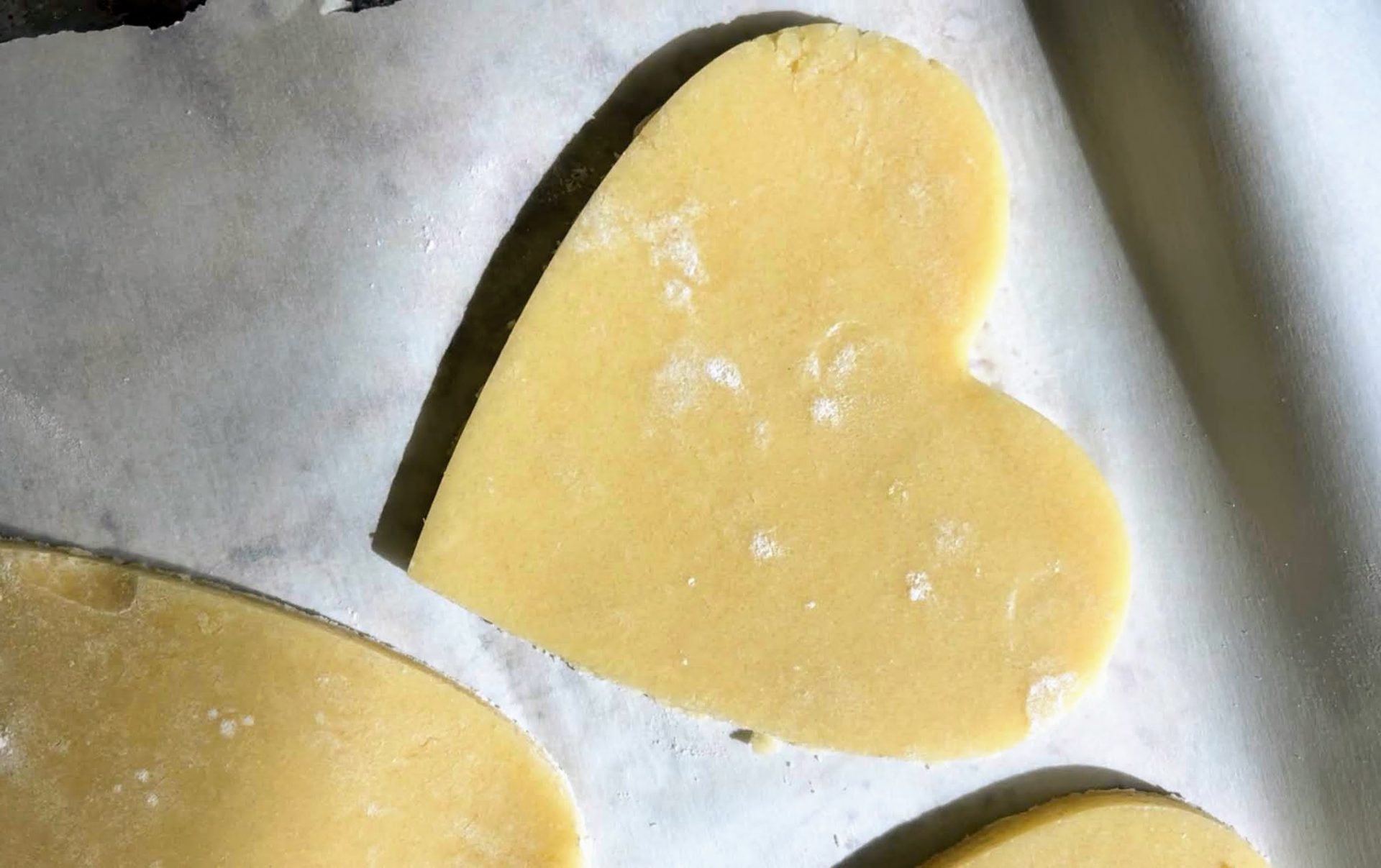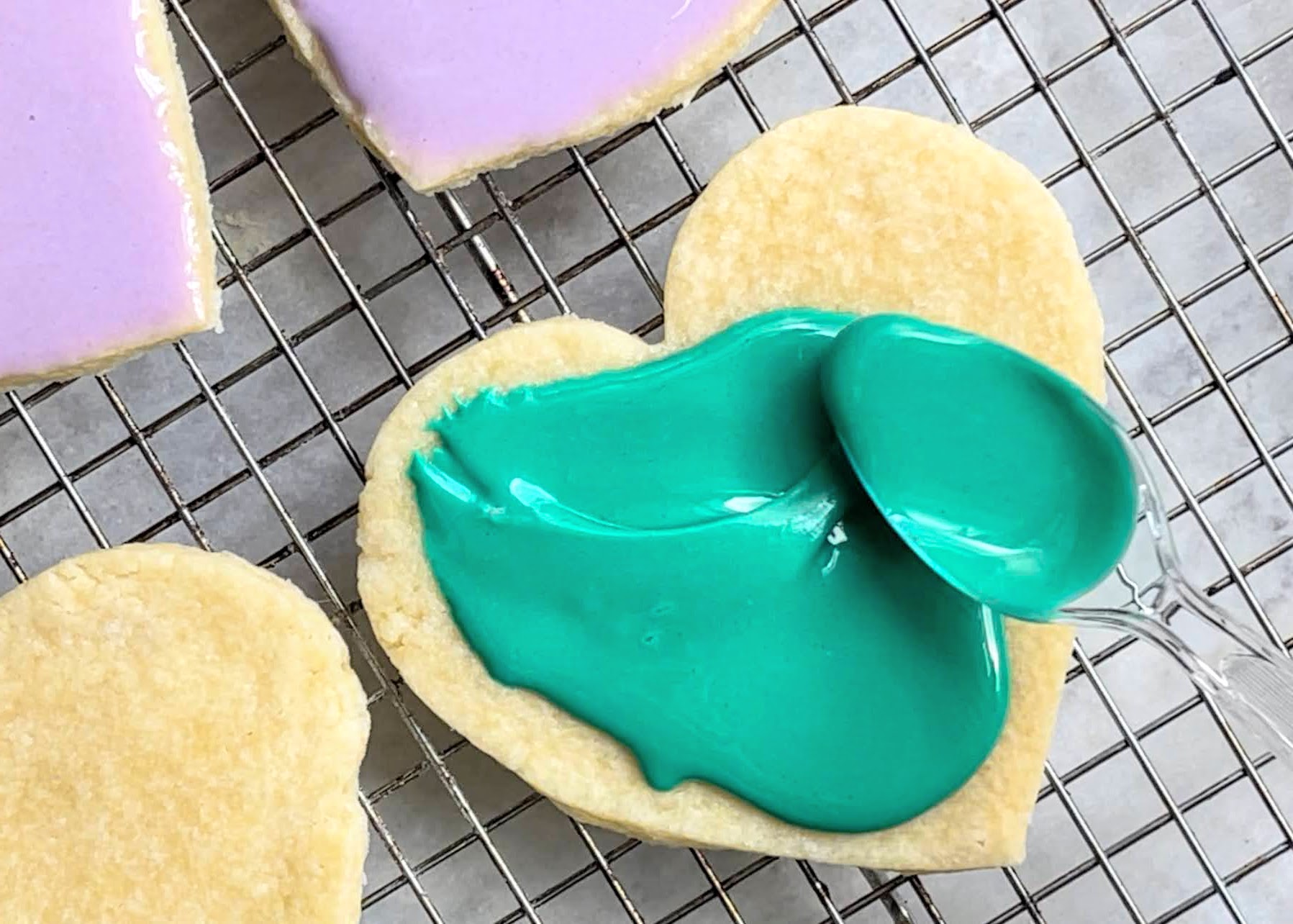 ---
Helpful tips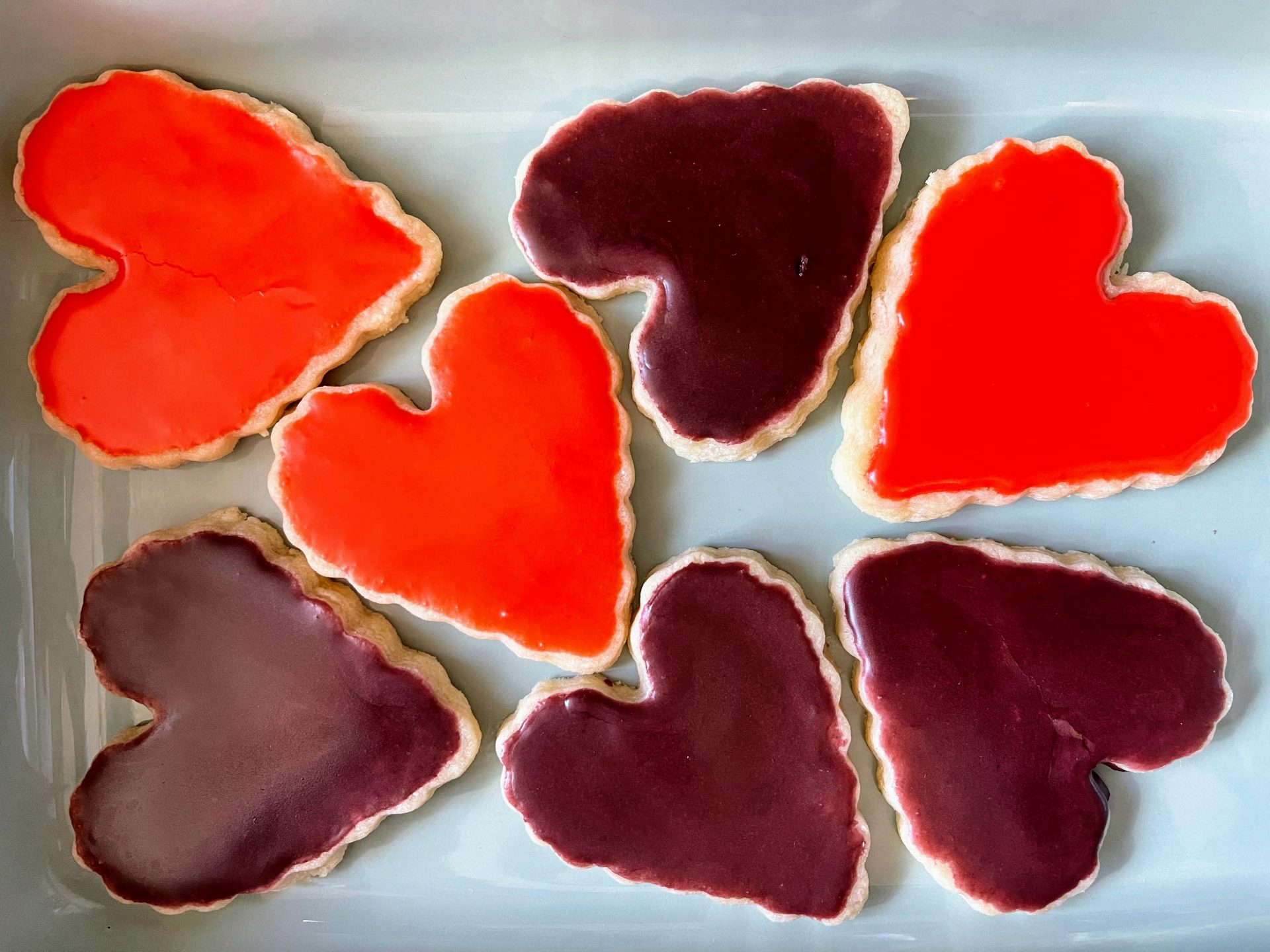 Here are some important Pro tips by Maude
Chilling your dough makes a difference in taste. Try to hold out and chill your dough for 24 hrs and again for 20 min right before baking.
Meringue powder is my new favorite tool in the kitchen because it makes cookies so glossy. You can find it here for purchase.
Try to keep your icing even and relatively thin on the cookie. Too much icing can leave a cracked surface.
---