Back to the basics
Crispy edges
Warm and chewy center
And don't forget the jimmies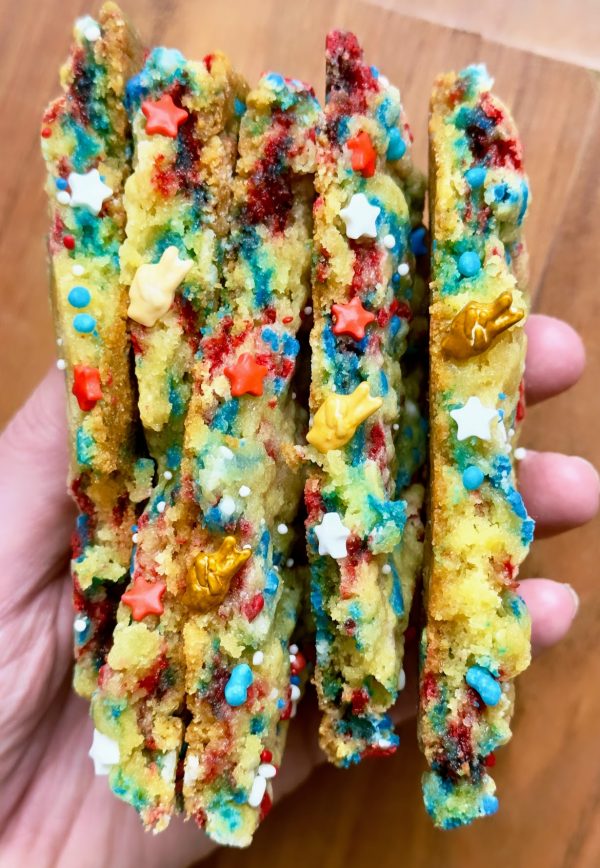 ---
What you need
Confetti Cookies
1/2 cup unsalted butter, softened
1 1/2 cups all purpose flour
1 tbsp cornstarch
1/2 baking soda
1/2 tsp salt
1/2 tsp baking soda
1/2 cup granulated sugar
1/4 cup light brown sugar
1 large egg room temperature
1 tsp vanilla extract
1/2 cup jimmie sprinkles



---
What to do
1.
Sift
all dry ingredients
in a medium bowl.
2.
Using a stand mixer with paddle attachment,
cream sugars and butter until light and fluffy
(2 min). Add egg and vanilla, mix carefully until just barely combined.
3.
Add
dry ingredients to wet ingredients and mix until just barely combined
. Add the jimmies! Fold jimmies with a spatula, until barely combined.
4.
Using a cookie scoop or a tbsp, scoop about 7 large cookies, 10 smaller cookies (*see note),
place on parchment paper or in a ziplock bag. Chill for 2-24 hrs!
The longer the chill time, the chewier and more delicious, the cookie (*see note)!
5.
Preheat oven to 350 and line a baking sheet with parchment paper. Place cookies about 3 inches apart. (
I bake in two separate batches, 5 and 5) Bake cookies for about 9-11 minutes.
You want the edges to be golden and the top of the cookies to be puffy and a little underdone! Add some more sprinkles hot out of the oven!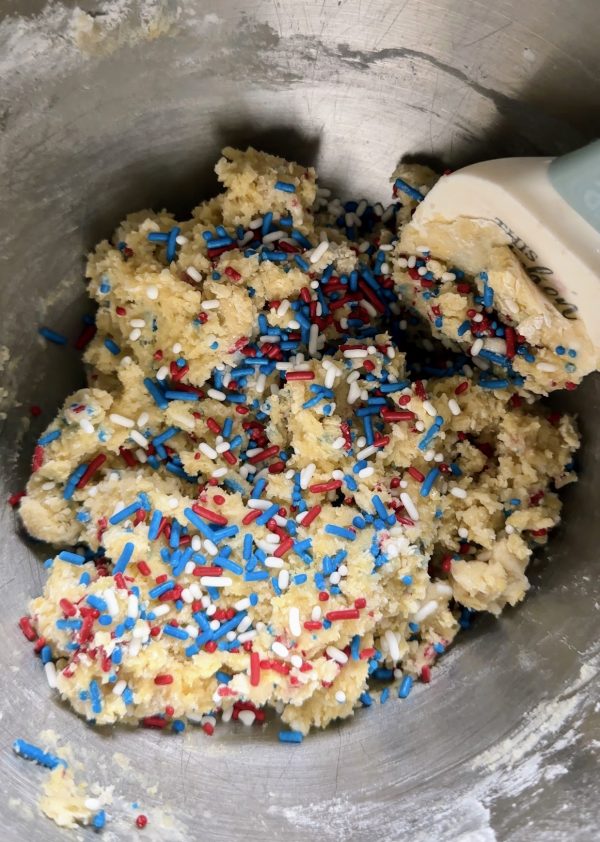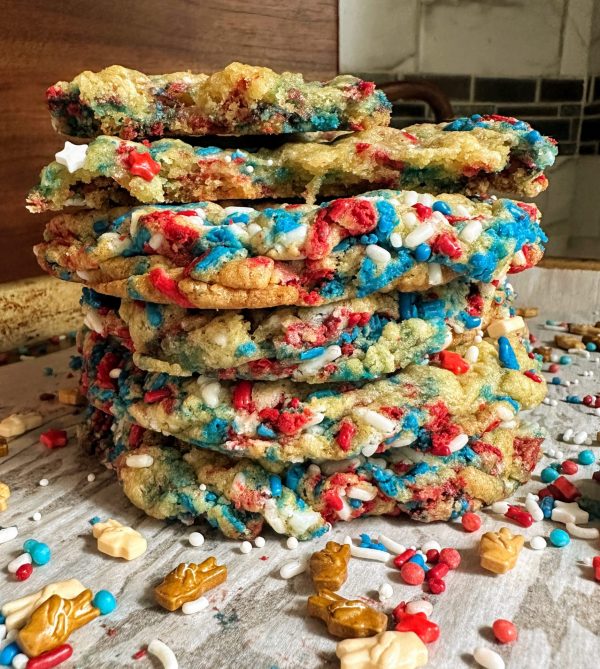 ---
Helpful tips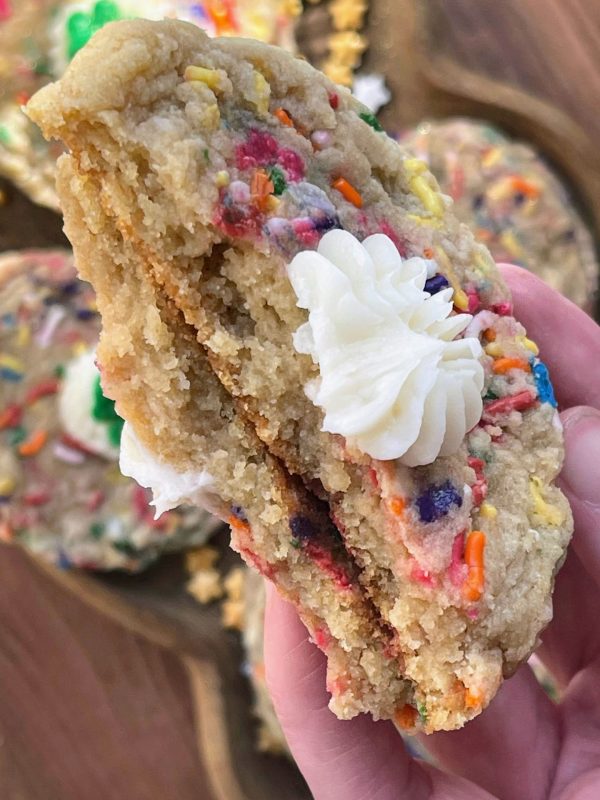 Here are some important Pro tips by Maude
I Strongly encourage chilling this dough before you bake. The end results are amazing if you can wait 24 hours. 2-3 hours is okay too!
If you bake 6-7 larger cookies, your bake time will increase to about 12-14 minutes. Just keep an eye on your cookies, don't walk away and get distracted!
This cookie recipe is incredibly easy and forgiving, so if you are missing brown sugar or even white sugar, you can just use one or the other! I personally like a mix of the two, but you can totally use all white sugar or all light brown sugar!
There is definitely a difference between sprinkles and jimmies. And you definitely want the thick, colorful jimmies. You can purchase them here. And the best part, jimmies come in a variety of colors, so you can dress up these cookies for any season!
---