An American classic, with a salty remix
Buttery, comforting and handheld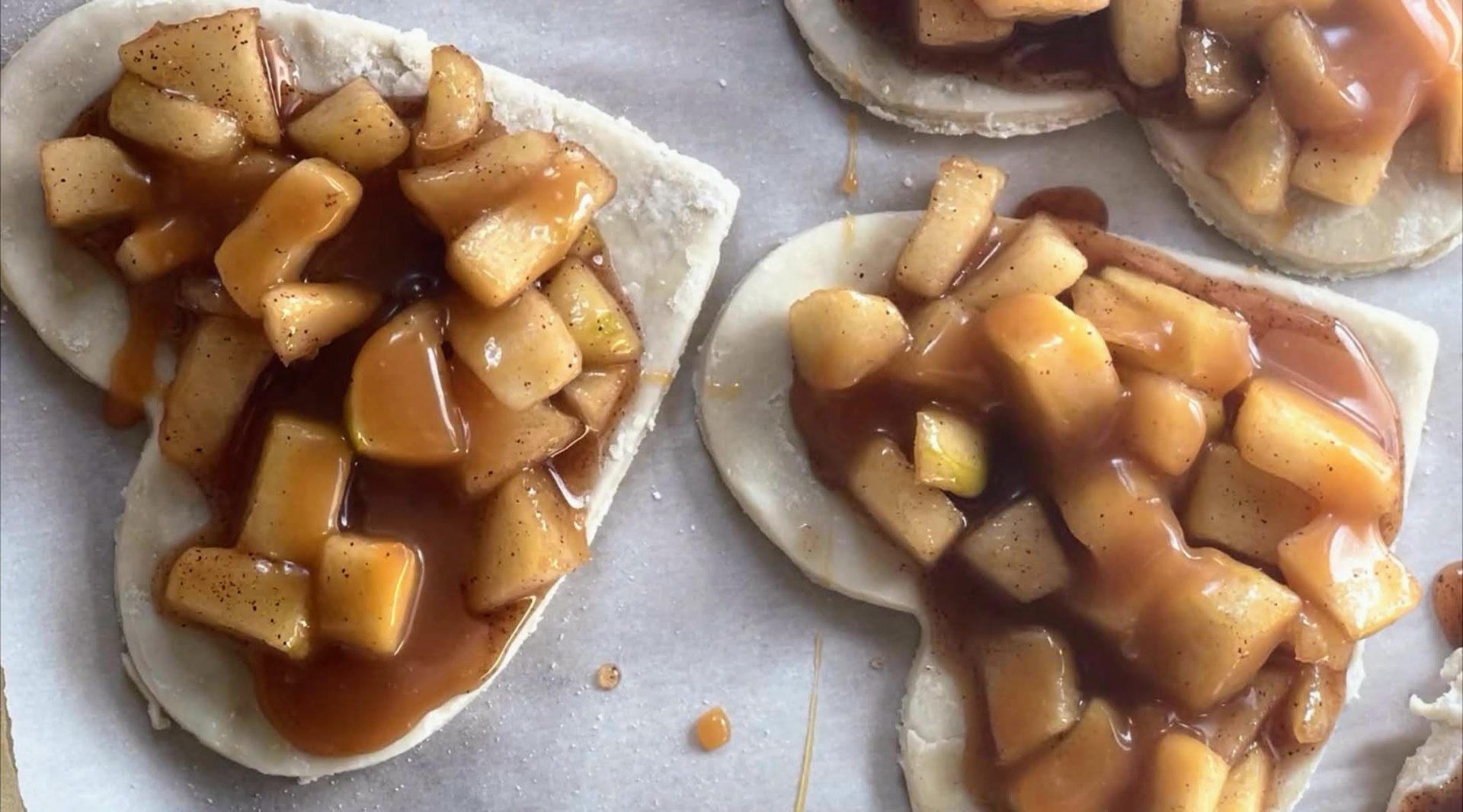 ---
The American Icon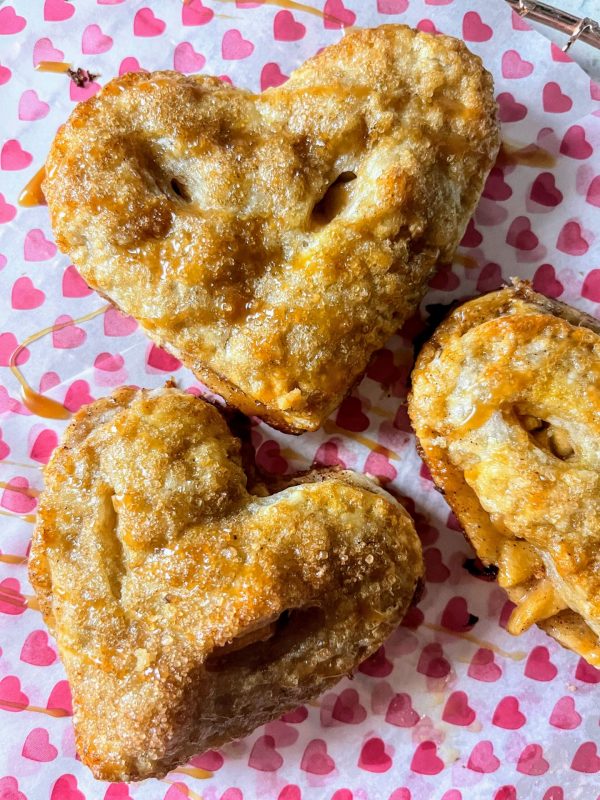 Warm and comforting
Perfect for any season
Loved by children and adults
Symbol of prosperity and American pride
---
What you need
Puff pastry or one disc of homemade pie dough
5-10 tbsp of salted caramel sauce (homemade or store bought)
3 medium apples
1/2 cup of sugar
1 tsp of cinnamon
1 tsp of water
1 1/2 tsp of cornstarch
Egg wash- one egg whisked with a splash of water or milk
Turbinado sugar or coarse sugar
---
What to do
1.
Preheat oven to 425 degrees. On a floured surface, roll out your puff pastry or pie dough to 1/8 of an inch thick.
2.
With a cookie cutter, cut 10 hearts or rounds, place on a baking sheet lined with parchment paper.
3.
Cut apples into
small cubes
, mix with sugar and cinnamon.
4.
Cook apple mixture in a saucepan on
medium heat
.
5.
Mix water and cornstarch in a small bowl and pour into the saucepan and continue cooking until the apple mixture is
thick and apples are tender
(about 8 min). Remove from heat and let the mixture cool.
6.
Spoon 1-2 tbsp of the apple mixture onto 5 dough cutouts. Drizzle the
salted caramel
sauce on top. Using a sharp knife, cut slits in the remaining pie dough shapes. Place the shapes on top of the apple mixture and use a fork to press the dough shut.
7.
Brush with the eggwash, sprinkle with the
turbinado sugar
and place in freezer for 10-15 min. This makes the dough extra flaky!
8. Bake for 15-17 min
. Caramel might ooze out of the pies, but that's ok. The sticky caramel will peel off the edges once the pies are out of the oven and cooled! Spoon on more caramel sauce and enjoy! Note: Store at room temperature for up to 4 days. To reheat, place in oven at 350 degrees for 10-15 min.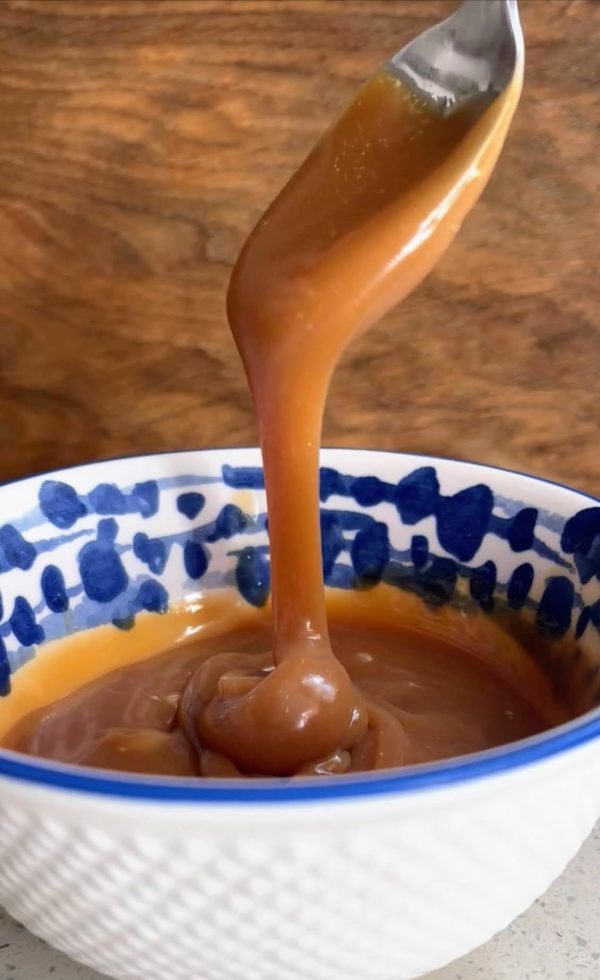 ---
Helpful tips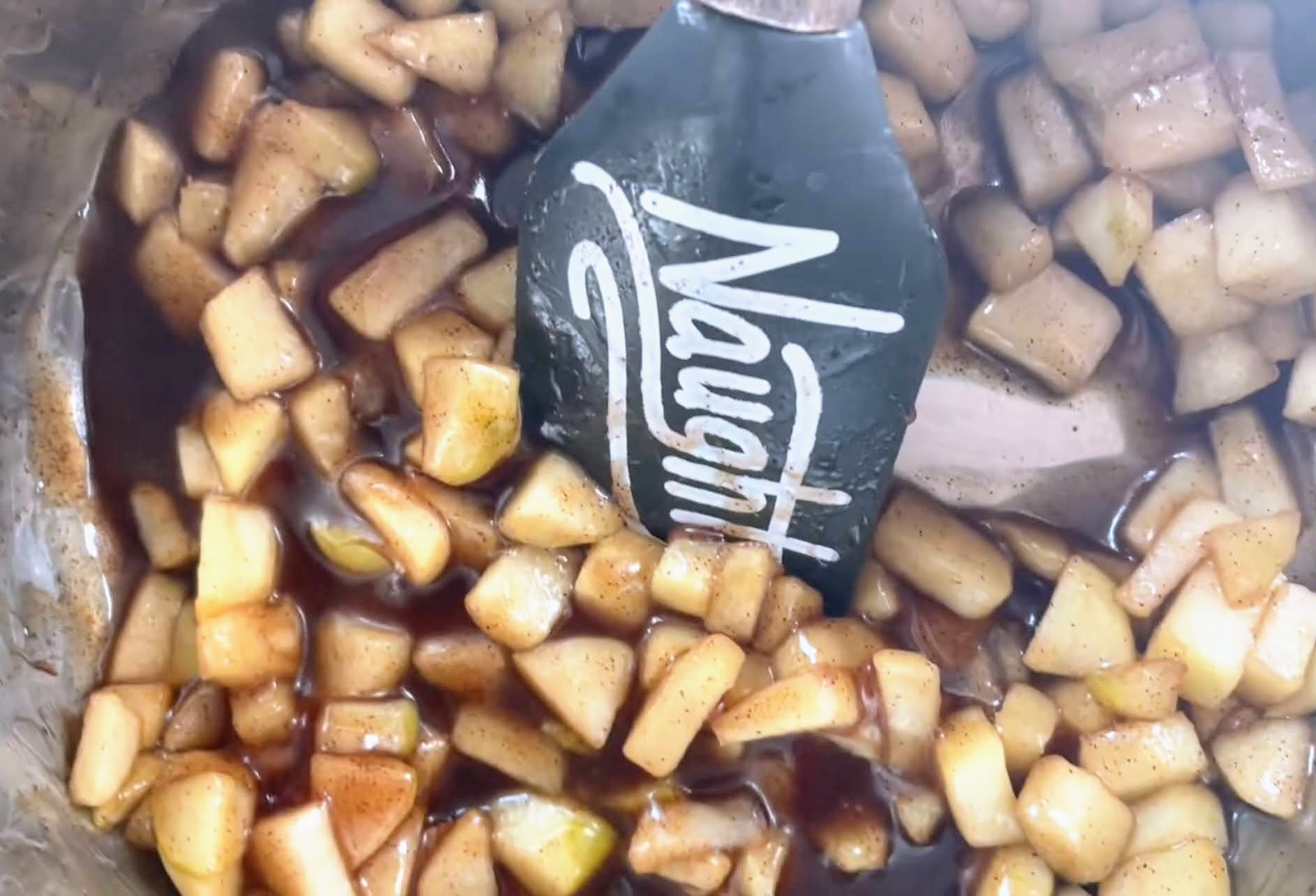 Here are some important Pro tips by Maude
Homemade salted caramel sauce will really elevate your pies.
Eggwash and coarse sugar will give your pies a nice golden brown color and crunch.
Definitely use parchment paper when cooking the pies. The will expectedly ooze, and its easier to clean up.
---