The perfect no bake dessert for summer
A nostalgic strawberry twist and rich oreo crust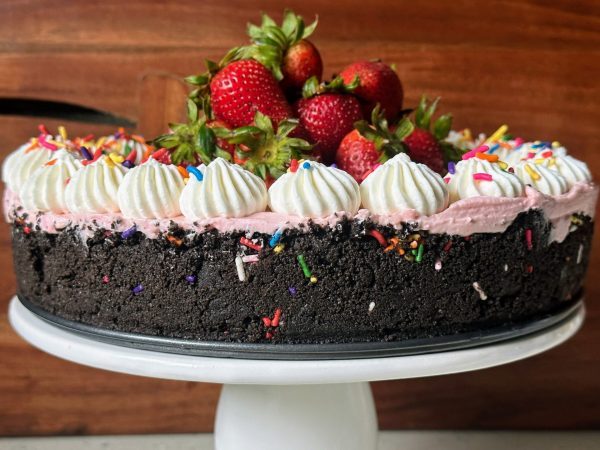 ---
What you need
Oreo Crust
2 cups Oreo crumbs
4 tbsp rainbow sprinkles
1/4 cup butter




Cheesecake

1/2 cup sugar
1 tsp vanilla
1/2 cup strawberry milk powder
8 oz cool whip or whipped cream
Three 8oz packages cream cheese, softened, room temp
1 tbsp milk
1/4 cup malted milk powder
1/4 cup strawberry jam+ 1 tsp water, melted in microwave, and cooled
---
What to do
1.
Using a food processor,
pulse your oreos into crumbs
. Add melted butter, and then gently fold in sprinkles. Press oreo and sprinkle mix into a 9 inch spring form pan. Place in fridge.
2.
Using a stand mixer with paddle attachment, mix cream cheese and sugar until combined. Add milk, vanilla, strawberry powder, and
sift in malted milk powder
.
3.
In a microwave safe bowl, heat your jam and water for about 15-20 seconds, cool for a few minutes then
slowly fold into your cheesecake mixture
. Fold in cool whip.
4.
Pour cheesecake mix into oreo crust and smooth with a spatula or off set knife.
Chill for at least 3 hours- preferably 5+ hours
. Top with whipped cream, strawberries and more sprinkles. Enjoy!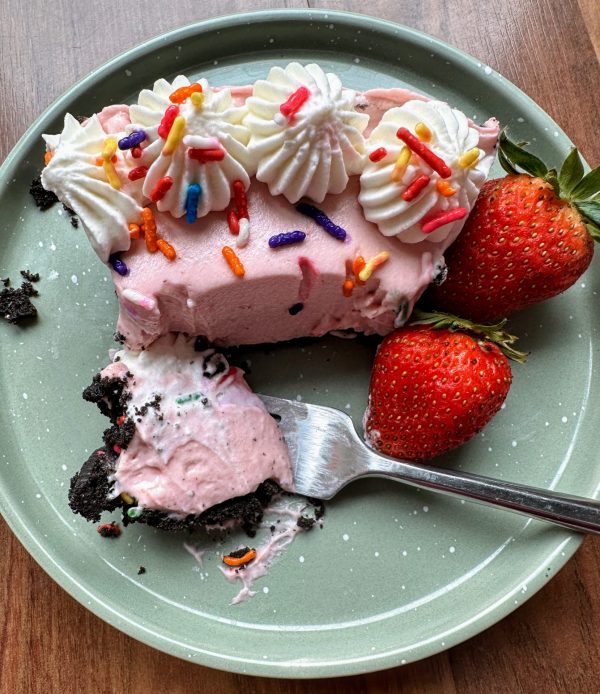 ---
Helpful tips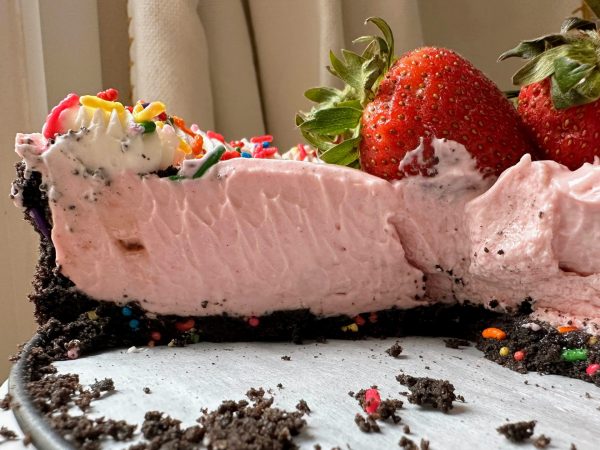 Here are some important Pro tips by Maude
You definitely want your cream cheese to be at room temperature. No one wants a lumpy cheesecake, so be sure to leave your cream cheese out long enough so that there is no chill whatsoever to the cheese. Depending on the temperature of your kitchen, it could take a few hours.
Be sure to sift in the malt powder, as it has moisture and tends to clump- so you want to loosen up all of the powder and even distribute!
Don't skip the chilling of the cheesecake. This can be the hardest part- but it needs at least 3-5 hours to set!
---